More Dating Advices For People with Disability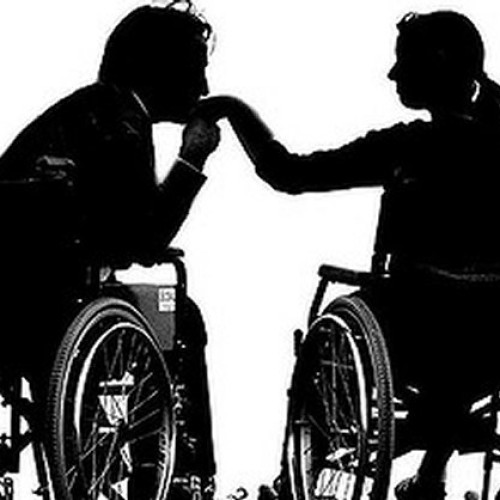 Dating can be crucial especially if you've never into dating before. Most people believe that someone is meant for you out there even for people with disability. It is true that dating can be physically challenging but it does not have to be a hinder for love. Get to know these advices for a remarkable dating experience.
• Remember that love knows no boundary
Love sees what the eyes cannot see. Don't be afraid to go on dating because it may be your way of finding your true love. When you are driven by love, any physical condition doesn't matter. Even if the physical body has defect, the heart can still work fine. Your physical iniquity should not affect how the heart works.
• Talk to your partner about your disability ahead of time
It is best if you let the person know about your disability on the first time of meeting. Remember that honesty is the foundation of trust. You may fail or succeed in your dating goals depending on the way you say things. If ever that someone rejected you because of it, don't push yourself too hard because you can find another one who will accept you for who you are. By openly discussing about your physical flaw to the person, it is more possible that you can be in the big picture of love and romance, sooner or later.
• Try online dating sites where you can find people like you
Online dating sites are a potential way in meeting singles like you. There, you can socialize and converse with single men and women who are also looking for love. Millions of hopeful singles have created their profile on dating sites and one of them might possibly be compatible for you. The virtual world offers many opportunities that you cannot find anywhere. Thus, make the most out of your time in front of the computer and look for the perfect match.
• Never hurry in the relationship and take time to get to know the person
When you decided to go on dating, don't rush things to happen as you want it to be. Before taking the relationship seriously, get to know first the person well. You can go on online chatting with the person or simply talk to him/her through phone. Even when you don't see each other yet, in that way you can discern whether the person fits for you. There is time for everything even in love. Let time decide whether you need to take the relationship into a higher level or not.
• Know the limitations that the disability impose
Although the relationship can work, you still have to know that your disability has limitations. Be honest about yourself and realize about the limitations a disability might bring to the relationship. However, don't be afraid to go out of your comfort zone and try other things that will make you happier and more complete.
Even if you are disabled, you can have the most romantic love story by keeping in mind these advices.
You may find this useful :
Top dating tips Or
Disability dating